Printnew.in offers its customers the opportunity to earn cashback and deposit it in their wallets through its referral program. This program allows customers to refer their friends and family to the website, and in return, earn rewards for every successful referral.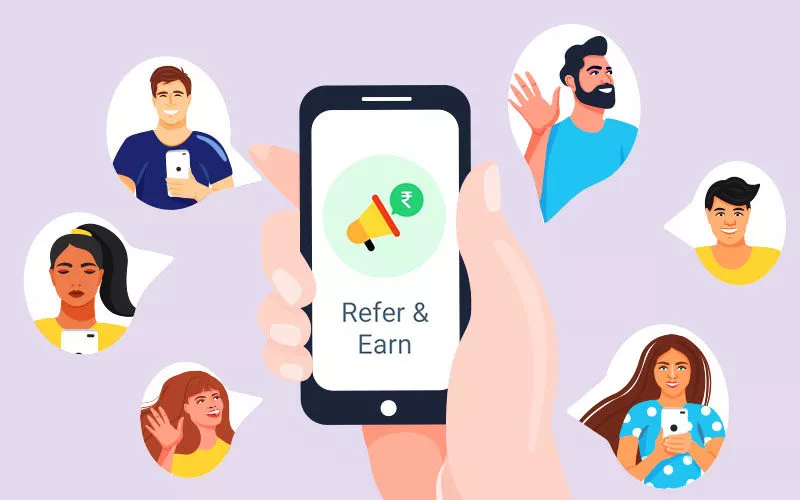 How it works refer and earn Print New India
1.Login/ Sign up and get your unique code and referral link on 'Refer and Earn' page refer and earn – Print new India
2.Share Your Code Copy and share the unique code with your friend on any platform refer and earn @Printnew.in
3.Referee Shops Your friend signs up using your code and starts shopping refer and earn @Printnewindia
4.Get Rewarded! You get rewarded as soon as the first package arrives to your friend's
To participate in the referral program, customers need to log in to their account on Printnew.in and navigate to the referral section. There, they can access a unique referral link to share with their friends and family. When a visitor clicks on the referral link, they will be directed to Print New India website, and the customer who referred them will earn rewards.
Customers can earn rewards in two ways – by referring visitors or by referring signups. When a visitor clicks on the referral link, the customer who referred them earns a reward. However, the reward is only credited to the customer's account when the visitor completes a purchase on the website. On the other hand, when a customer refers someone who signs up on the website, they earn a reward regardless of whether the referred person makes a purchase or not.
The earned rewards are credited to the customer's wallet, which they can use to make purchases on Printnew.in. Customer use them to pay for their future purchases on the website.
In conclusion, Printnew.in's referral program is an excellent way for customers to earn cashback and deposit it in their wallets. By referring their friends and family, customers can earn rewards that they can use to purchase products on the website