Buy Custom Printed T Shirts Online Tshirt Printing Fealty Brand Print New India
For Customised cotton T shirts contact us Directly on WhatsApp PrintNewIndia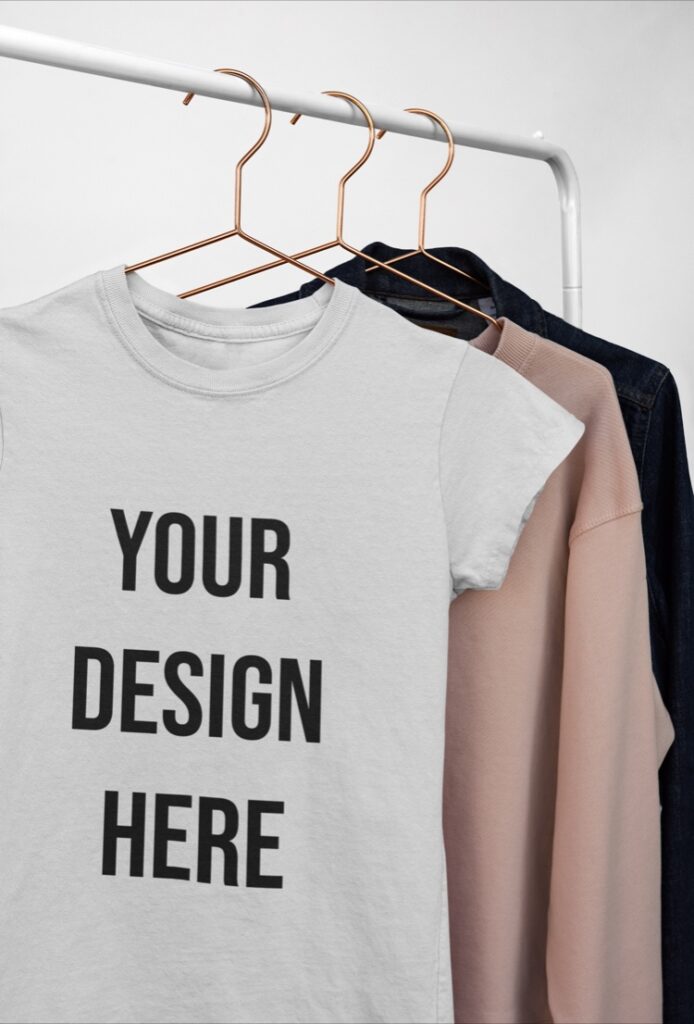 Various t-shirt printing methods used by t-shirt printing in Ongole to print t-shirts for all occasions​
T-shirt is one of the most used Garments that are equally Familiar among girls, boys, men, women, and kids. Every person follows a set of preferences on color, they choose design and pattern or solid T-shirts when buying a t-shirt either from a shopping website or offline from a store. T-shirt printing is a work of art that can be any picture, a Caption, and shapes, an Attractive Artwork,colorful Design, etc., which is printed on t-shirt fabric to Replicate herself using any of the various printing methods. T-shirt printing in Ongole we use the latest printing Technology based on Customer tastes we have high definition equipment to print personalized and customized t-shirts on all types of Cotton fabrics for Casual wear Many business firms, organizations, and charitable trusts get large quantities of t-shirts designed and printed by t-shirt printers for all participants of the events and programs they sponsor.
T-Shirt printing methods
Customized t-shirts are trending across all sectors of business and amongst all age groups on Casual wear. Complete information about fonts, design, t-shirt material, color combination, cost, printing method to be used, etc. is shared with the customer before starting the printing process. Ongole t-shirt printers like us use various printing methods to customize designs and print t-shirts according to the specific needs of the customers. T-Shirt printing methods most commonly used are Screen Printing but we introduced Digital Printing T-shirts in Ongole
Machine-based screen printing is one of the foremost commonly used t-shirt printing design techniques which creates vibrant and sturdy designs using screen printing inks that are thicker. These special inks produce true-to-life vibrant colors that last longer and enhances the t-shirt design. The screen printing method is right for printing high volumes of t-shirts.
Direct To Garments (DTG)
Direct to Garment or the digital textile printing method is a Digital technology that can print very high-quality designs using software on a pre-treated fabric or t-shirts. Complex designs with numerous color combinations can be easily printed on various types of fabrics like viscose, cotton, silk, polyester, wool, and lines using the DTG printing method.
Dye Sublimation
Dye-sublimation printing may be a sort of heat transfer printing that uses dye-based ink and turns it into a gas by heating it. Graphic designs that are digitally created through programmed software are printed on the t-shirt by heating them to transfer the dye onto the t-shirts. The heat and pressure cause the inks to transform from a solid to a gas state and once applied, the ink runs back to a solid state and the gas becomes a neighborhood of the polyester making the planning a neighborhood of the t-shirt material. This printing technique is popular for all-over printing which allows designers to make unique t-shirts.
Heat press printing
The heat press printing method incorporates a desired graphic design printed on a special heat transfer paper using solvent ink. Sheets of this paper are laid on top of the clothes and are heat pressed until the warmth softens the ink on the paper and transfers the planning from the paper to the t-shirt.
screen printing is ideal for printing large quantities of T-shirts. Sublimation printing is a form of thermal transfer printing that uses dye-based ink and when heated, turns into a gas and becomes part of the polyester, making the design part of the material of the T-shirt. This printing technique is popular for total printing, allowing designers to create unique t-shirts. Sheets of this paper are placed over clothing and heat-press until the heat softens the ink on the paper. and it transfers the design from the paper to the t-shirt. This printing technique works with different materials and fabrics. Plastisol papers can be used to heat-press the design onto the shirt. In vinyl cut printing, vinyl sheets are cut based on the design using a CAD plotter and cutter to print onto the t-shirt. A heat press machine is used to print the cut design onto the t-shirt. This printing method is often used to add names, numbers, slogans,
small graphics, and words, especially on dry-fitting sports shirts and cotton
T-shirts. the polo neck t-shirt for professional sports teams, etc. V-neck
t-shirts have a less formal look that adds to the aesthetics of the standard t-shirt.
The Plastisol transfer printing
Businesses involved in t-shirt printing who want to experiment with few t-shirt designs before making preliminary expenses on printing machinery and equipment prefer using the plastisol transfer printing method. In this technology, the designs are printed on a special heat transfer release paper called plastisol paper first using an inkjet printer. The plastisol papers can be used to heat press the design on the t-shirt.
Vinyl cut printing
Vinyl cut printing involves the cutting of vinyl sheets as per the look that's to be written on the tee-shirt employing a CAD plotter and cutter. A heat press machine is employed to print the cut style onto the tee shirt. This printing technique is wide accustomed add names, numbers, slogans, tiny graphics, and words, particularly on dry-fit sports jerseys and cotton t-shirts.
varieties of T-shirts printed
Polo T-shirt printing
A Polo neck t-shirt could be a refined piece of garment that's in style across all genders and age teams. T-shirt printing Ongole has, customize polo neck t-shirts by embossing or printing the whole complete of the organization, developing patterns or styles on the front, left, or right facet of the polo neck tee shirt for skilled sporting groups, etc.
V neck tee shirt printing
V-neck tee shirts have a less formal look that adds to the aesthetic attractiveness of the quality t-shirt. Customers will choose the styles of their alternative and suggest changes to the color combination of the sample styles provided by tee shirt printers.
Round neck t-shirt printing
Round neck t-shirts are casual wear t-shirts with a loose crew neck that area unit unremarkably most well-liked below sweaters and shirts. T-shirt printing on these crew neck is finished exploitation numerous computerized printing techniques which made with the desires of the customer.