Printnew.in is a leading provider of customised t-shirt printing services in India. Their focus is on providing high-quality t-shirts with customised designs that meet the needs of their customers. Printnew.in has a wide range of t-shirts that cater to all kinds of events and occasion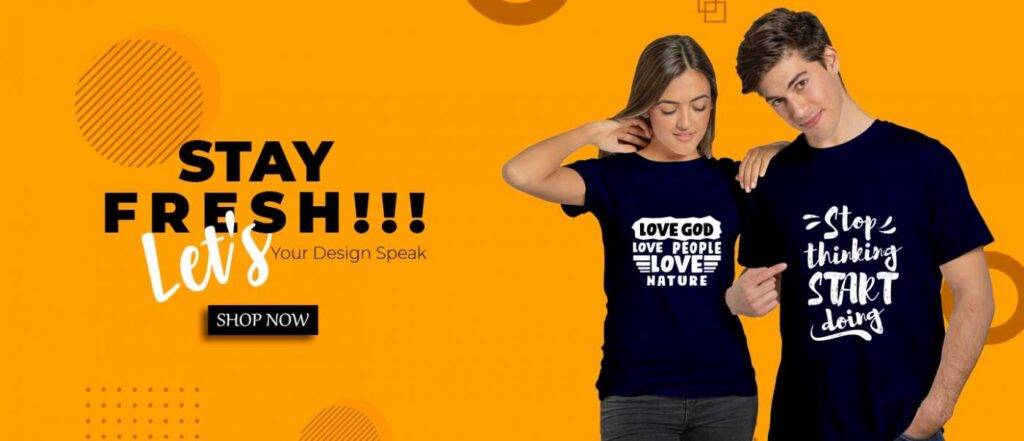 T-shirt printing near me
If you're looking for t-shirt printing near you, screen printing is a popular and affordable option. Printnew.in offers screen printing services in many locations, allowing you to easily find a nearby printer for your custom t-shirt needs. Screen printing involves using a stencil, called a screen, to apply ink to the fabric. This results in a durable and high-quality print that is perfect for both small and large orders. Printnew.in offers a range of t-shirt styles, colors, and sizes, making it easy to create the perfect custom design for your group or event. Contact Printnew.in today to get started on your t-shirt printing project.

PrintNewIndia
If you're looking for t-shirt printing services in Ongole, Printnew.in has got you covered. With their easy-to-use website, you can place an order for customized t-shirts from the comfort of your own home. Their online ordering system is simple and intuitive, allowing you to choose from a variety of t-shirt styles, colors, and sizes. You can also upload your own design or use one of the many templates available on their website.
Printnew.in is also known for their fast turnaround times. They use state-of-the-art t-shirt printing machines that are capable of printing high-quality designs quickly and efficiently. This means that you can get your customised t-shirts in a matter of days, instead of weeks.
One of the best things about Printnew.in is their commitment to quality. They use only the best materials and printing techniques to ensure that your t-shirts look great and last for a long time. Their t-shirts are made from high-quality cotton, which is soft, breathable, and comfortable to wear.
If you're looking for a t-shirt printing machine for your business, Printnew.in can help you with that too. They offer a range of t-shirt printing machines at competitive prices. Their machines are reliable, easy to use, and produce high-quality prints. They also offer training and support to ensure that you get the most out of your t-shirt printing machine.
In conclusion, Printnew.in is a one-stop-shop for all your customised t-shirt printing needs. Whether you're looking for t-shirts for your business, event, or personal use, they have got you covered. With their wide range of t-shirt styles, colours, and sizes, fast turnaround times, and commitment to quality, Printnew.in is the perfect choice for all your t-shirt printing needs.